Reglazing/Refinishing Services in Los Angeles, California
Reglazing/Refinishing Services in Los Angeles, California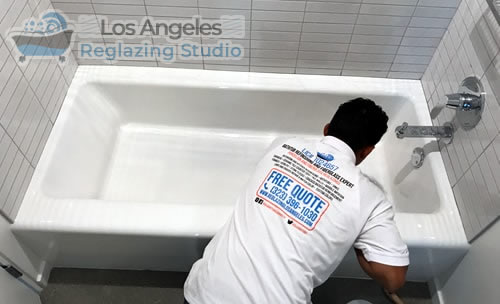 Bathtub Reglazing
We do full and professional porcelain and fiberglass bathtub reglazing / refinishing services for homes, apartments, condos, retal properties, for sell homes, etc. Small or oversize dimensions bathtubs made of porcelain (on cast iron or steel). We do high quality refinish on porcelain.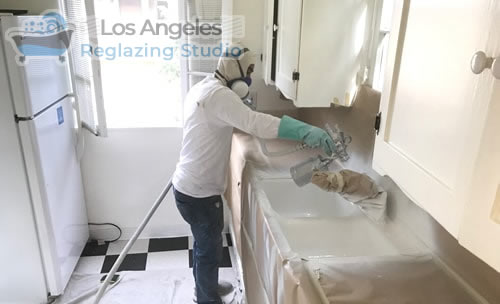 Sink Refinishing
We refinish kitchen and bathroom sinks one bowl or double bowl. We are the most reliable, professional, and experienced bathtub refinishing company in Los Angeles, California. You will not be disappointed with our service, Why replace your sink, if we can reglaze your bathroom or kitchen sink!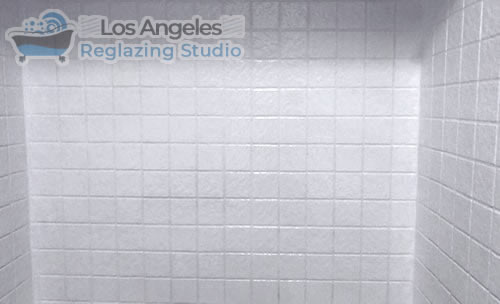 Tile Wall Resurfacing
Do you have damaged or unsightly or tiles in your kitchen or bathroom? dont replace! We refinish your ceramic tile on your walls or countertops is both, practical or economical alternative to replacement. Buying new tiles for replacement can be expensive with the process of removal and installation.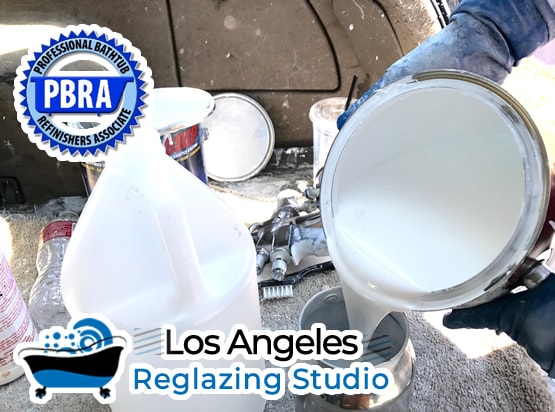 FLUOROCARBON POLYMER COATING TECHNOLOGY
Now you can save 90% off replacement costs in your project. No demolition mess combined with only one day down time makes our exclusive fluorocarbon reglazing technology the best choice when it comes to having your porcelain or fiberglass bathtub, bathroom or kitchen sink and ceramic tile reglazed. All work will be done at your location. Bathtub ReglazingLos Angeles is the only Flourocarbon Polymer porcelain or fiberglass glaze currently being used in the bathtub refinishing market in Los Angeles California. We are on the top who produly spray this coatings. Our coating is superior in every way to standard epoxies and two part polyurethanes compared with cheap bids competitors in the area. 100% warranty. Our premium reglazing process is done in one day and can be used in 24-48 hours.
The number one provider of heavy duty reglazings in LA. Don't hire just anyone.
Our Gallery
Here you can look our previous records of reglazing/resurfacing/recolor. We use high quality materials and expert workers. Combination of both have made us unique in this sector.